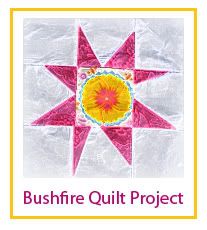 What an amazing woman. Will post off a few blocks as I get a chance to put them together.
They are super easy but just have to tweak the size, first was too small. Second worked out just right.
Then, opened my swap parcel from the EB haby swap. I was lucky enough to get
Moederkip
. I was so spoilt and have already used some of the fab stuff. I especially love the little needle case and also the little glass buttons.